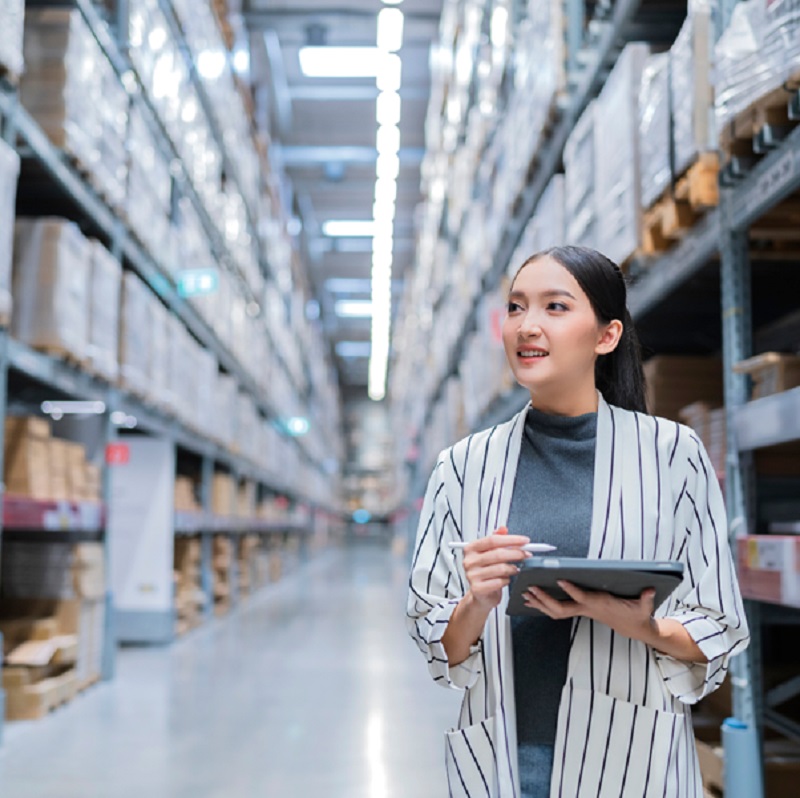 5 REASONS TO UNDERGO QUALITY INSPECTION
Obinna Osigwe | June 29, 2023 | 0 | Technology
In today's competitive business landscape, delivering high-quality products is vital for long-term success. Quality inspection plays a crucial role in ensuring that products meet or exceed customer expectations. From manufacturing industries to service providers, quality inspection offers numerous benefits that can enhance customer satisfaction, reputation, and overall business performance. Whatever business you are in, you should not skip this part because it reflects on your and your entire company.
Businesses should invest in things that can improve their products and services. And one thing to do is by inspecting what they produce. If you are a first-time business owner, here are compelling reasons why undergoing quality inspection is essential for any organisation:
MEETING CUSTOMER EXPECTATIONS
Customers are increasingly demanding when it comes to product quality, so they expect flawless performance, durability, and reliability. Quality inspection acts as a safeguard, ensuring that your products meet these expectations. By thoroughly assessing each item before it reaches the market, you can identify and rectify any defects or inconsistencies early on. This proactive approach prevents customer dissatisfaction and builds trust and loyalty, as consumers appreciate businesses that prioritise quality control.
MAINTAINING A COMPETITIVE EDGE
In today's global marketplace, staying ahead of the competition is crucial, so by undergoing regular quality inspections, you gain a significant advantage. The quality inspection identifies areas for improvement, allowing you to refine your production processes, reduce errors, and enhance efficiency. It enables you to identify trends and patterns, enabling you to make data-driven decisions that optimise product quality. Consistently delivering high-quality products positions your business as a leader in the industry, attracting new customers and retaining existing ones.
COST REDUCTION AND WASTE MINIMISATION
Implementing quality inspection not only improves the final product but also helps minimise costs and reduce waste. By identifying and rectifying defects early on, you prevent faulty items from reaching the market, which can save substantial amounts of money in recalls, replacements, and customer complaints. Moreover, quality inspection enables you to identify inefficiencies in your production processes, allowing you to streamline operations and minimise material waste. These cost-saving measures contribute to the overall financial health of your business. If you produce counterfeit electronic parts, this factor is most necessary.
COMPLIANCE WITH INDUSTRY STANDARDS AND REGULATIONS
Different industries have specific standards and regulations that must get followed to ensure product safety and legality. Quality inspection plays a vital role in verifying compliance with these requirements. Through rigorous inspections, you can identify any deviations or non-compliance issues, enabling you to take corrective actions promptly. By adhering to industry standards, you protect your brand reputation and reduce the risk of legal consequences. Quality inspection is a shield, ensuring your products meet all necessary regulatory criteria.
CONTINUOUS IMPROVEMENT AND INNOVATION
Quality inspection is not a one-time event; it is a continuous process that fosters improvement and innovation. By closely monitoring your products' quality, you gain valuable insights into potential areas for enhancement. Feedback from the quality inspection can lead to product redesign, process optimisation, and the adoption of new technologies. Embracing this culture of continuous improvement helps you stay relevant and adapt to changing customer needs and market trends. Quality inspection provides the foundation for innovation, allowing you to explore new ideas and maintain a competitive edge.
Quality inspection is a critical component of any successful business strategy. The benefits of quality inspection extend beyond the product itself; they positively impact customer satisfaction, brand reputation, and overall business performance. Embracing quality inspection as an integral part of your operations is a proactive investment in long-term success and growth. Prioritising this means you care about your business and customers. To learn more, contact Briocean.
Related Posts