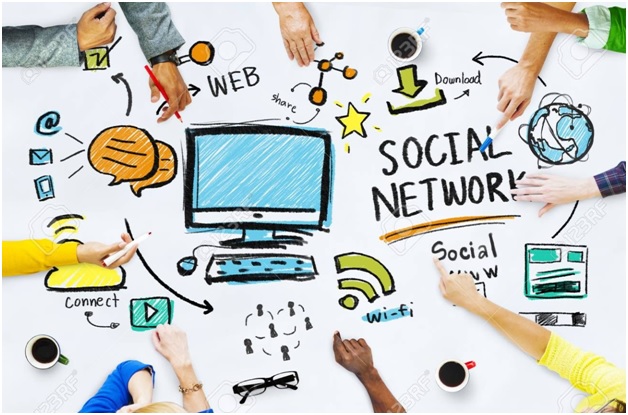 Everything You Need To Know About Social Listening
admin | February 1, 2020 | 0 | Technology
Does your clientele ask questions that need some feedback on your online platforms? Do your audience and consumer base engage in conversations about your brand and products or services? If so, then it's time that you developed some serious social listening strategies and skills. Social media listening permits you to analyze, track, and reply to your clients' conversations on issues relating to your brand or company on social media.
Here is a highlight of some vital facts about social media listening, which is an essential element of audience research.
What Is Social Listening?
Social media listening is a process that involves monitoring all your social media and other online platforms to get an understanding of how your clientele talks about or views your products, services, brand name, company, and every additional information that relates to your business. As such, you have to track all online platforms for mentions of your products, services, competitors, and relevant keywords.
After that, you've got to learn about how to use that information in enhancing your business, marketing strategy, or brand awareness enhancement. Making an appropriate response may be something as significant as creating a new brand positioning or something as simple as making a response to a happy client.
What's the Importance of Social Media Listening
If you don't listen to what real and prospective customers are talking about online, then you're missing out big on info that could transform your company. Social media listening allows you to review all customer responses. It's also a way to know what your consumers need and how they feel about your products. Here are some of the most important benefits of social media listening.
Consumer Engagement
Social media platforms and your sites help you to identify opportunities, which can allow you to engage your clientele in constructive conversations about your brand. Consumers may make a service or product request or show how much they like your products. Listening helps you to learn how to improve your products or services.
Companies such as NetBase provide social media listening services. These services can help you in analyzing and following keyword use to learn about the sentiments of consumers.
Understanding Your Competition
Social media analysis companies such as NetBase can help you to understand what your consumers think about your competitors and their products or services. To compete well within any market, you'll need to understand the sentiments that your clients hold about your company. Such social listening help assists you in understanding what your competitors are up to in real-time. You can get to know when new products get launched. You can also get to see when you should start a new digital marketing campaign to save your image when the competition gets stiff.
Getting Insights On R&D And Product Improvement
Do you need to tweak your products or services to suit your clients' needs? If so, then social media analysis companies such as Netbase can help you to understand product features and services, which don't work or serve your clientele well. Through such insights, you can change or change your products and services to suit your consumer needs.
Social Listening Can Lead To New Sales Leads
Through social listening, you can get to identify the questions and information that prospective clients need to learn about your company, products, services, or industry. By understanding the contacts of such clients, you can get to engage them in conversations that can lead to a sale. You can share helpful information with current or prospective clients. The information may allow your clients to make a buy decision in your company's favor.
Social media analysis companies such as NetBase can help improve your company's standing in the online digital marketing pursuits through providing social listening services. Such services enable your company to learn all that your clients need, talk about, or desire. You can use such information and insights to develop a new product or service improvements. You can also improve your marketing strategies to better your sales.
Related Posts