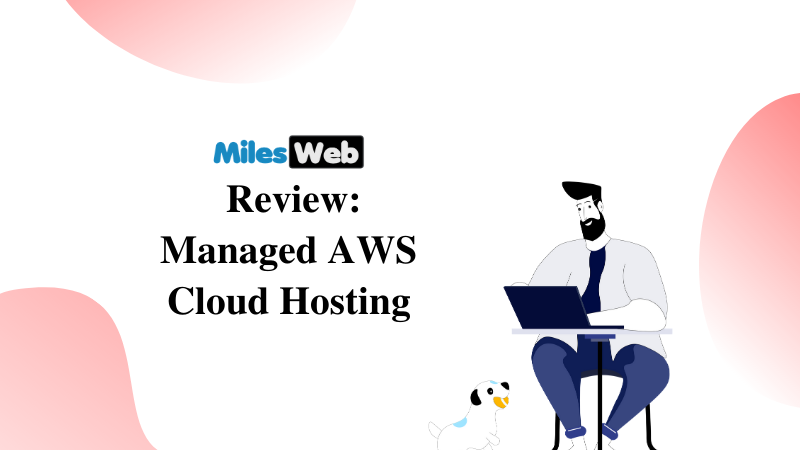 MilesWeb Review: Managed AWS Cloud Hosting
admin | February 16, 2021 | 0 | Technology
Conventional hosting services like shared or even VPS hosting prove inefficient to address the resource scalability issues for high traffic websites. Shared hosting has limited resources and inflexible infrastructure. Not to mention, your site has to compete with other sites for resources causing serious redundancy issues.
In the case of VPS hosting, there are no problems with other sites stealing your resources. You even get a private hosting environment with adequate reserves of processing power, memory storage and bandwidths. Yet, these reserves are limited and impossible to scale beyond a certain threshold. You would have to upgrade your service with the increase in the website's traffic and operational ability.
Cloud hosting works on an interconnected high-speed network of many server machines that form one big hosting platform. With the cloud, it is possible to share and reallocate resources across many servers overcoming the predicaments of redundant resources and data losses.
Cloud hosting provides the best hosting solutions for business sites that have highly scalable hosting requirements. It doesn't matter how much the resource requirements of your website fluctuate:
You can freely scale the server resources.
The data transfers are way smoother.
You always get faster website speeds and performance.
And, your server hosting never goes down.
Apart from that, you don't have to worry about server hardware issues. Even if one of the servers fails due to hardware malfunction or destruction, it won't affect your hosting as the data gets traversed to other machines.
AWS cloud hosting
Amazon combined several of its existing services into AWS or Amazon Web Services since 2006. It took AWS almost no-time to become one of the most popular web hosting providers globally.
At present, AWS is at the top of the cloud computing market. With a prominent presence worldwide, thanks to its parent company Amazon, AWS has a vast network of datacenters.
Many businesses, non-profits and government organizations prefer cloud hosting by AWS because it provides scalable hosting at reasonable prices.
AWS cloud hosting has a lot to offer to its clients:
Widely spread datacenters
Amazon owns datacenters at various locations around the globe. You can interact with your customers that can be anywhere with a datacenter or CDN hosting of AWS. You can choose any region for the datacenter with just a few mouse clicks.
High scalable hosting
Business websites have inconsistencies in terms of web traffic. The fluctuations in web traffic are often unprecedented. If not dealt with in time, it can overwhelm the web hosting causing issues like slow loading or downtimes. AWS provides scalability options to increase or decrease the resource use to ensure a stable and smooth working website.
Deep development potential
AWS provides software development kits (SDKs) for Java, Ruby, PHP, Node.js, and .NET. Developers are free to create websites based on any software of their choosing. It also supports various content management systems (CMS) like WordPress, Drupal, Joomla, etc.
Pay-per-use
Based on a flexible billing infrastructure, AWS cloud hosting bills its clients on the resources they use. It is one of the novelties of cloud hosting services as you don't have to overpay if you keep your resource usage tight by scaling them vigilantly.
As you may have already guessed, AWS cloud hosting is perfect for any business website as it ensures a good uptime, performance and cost-efficiency based on how you manage your hosting.
Managed cloud hosting
With cloud hosting, you get to host on multiple server machines interconnected on a super-fast network. It enables you to scale the requirements of your websites freely and control them. However, maintaining and managing daily operations on the hosting is complicated. You have to keep an open eye on the traffic spikes, processes to scale your resource up. Conversely, you have to scale down when traffic becomes normal or, you may unnecessarily get billed for resources you didn't use.
Managed cloud hosting resolves this matter as the provider takes over the maintenance and management duties for you. It saves your business money and your time and efforts while keeping.
MilesWeb's Managed AWS Hosting
MilesWeb is a famous web hosting company with a multinational clientele. Since its founding in 2012, MilesWeb has grown into a trusted web hosting provider that offers several hosting services, shared hosting, dedicated, VPS, managed digitalocean, and AWS hosting.
MilesWeb is one of very few companies around, that offer managed cloud hosting for AWS to its clients. They offer incredible serviceable features of their managed AWS cloud hosting that focus on giving maximum output and performance at low costs.
Active monitoring
MilesWeb's AWS technical team is always observant and monitors website activity. They do extensive data reports and track patterns in data and web traffic to allocate necessary resources whenever needed. You don't have to scale the resource usage by yourself or worry about overpaying due to negligence.
AWS cloud experts
MilesWeb has a team of certified experts to manage AWS cloud hosting. They provide unlimited support for cloud hosting and resolve any technical issues.
The support team regularly updates your system software applications. They are vigilant against security threats to your hosting and website.
Dedicated support
Managed cloud hosting is like a personal concierge service. MilesWeb provides 24/7 customer support to you with issues about your cloud hosting.
Consultation
You get consultations for cloud hosting and plan upgrades to ensure there are no redundancies in the performance. The suggestions to upgrade your service plans are crucial as we seldom recognize the need to do so.
Here are the service plans for MilesWeb's AWS managed cloud hosting.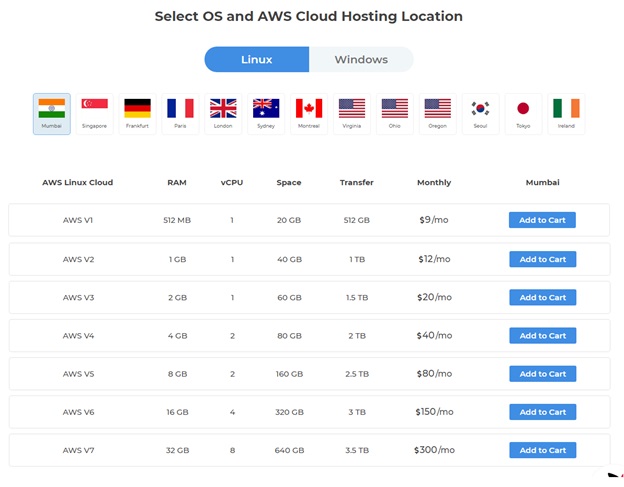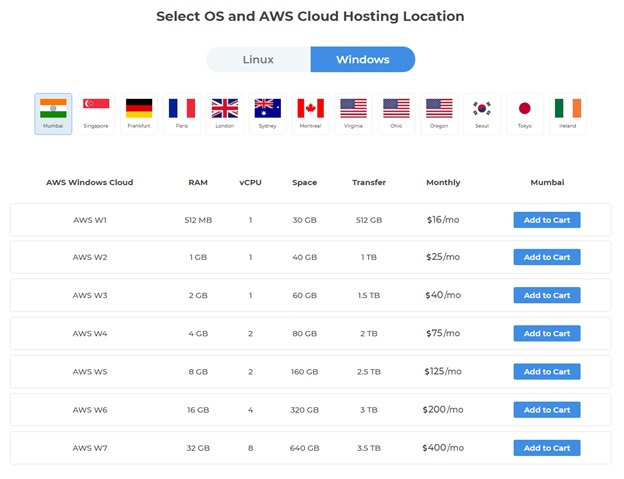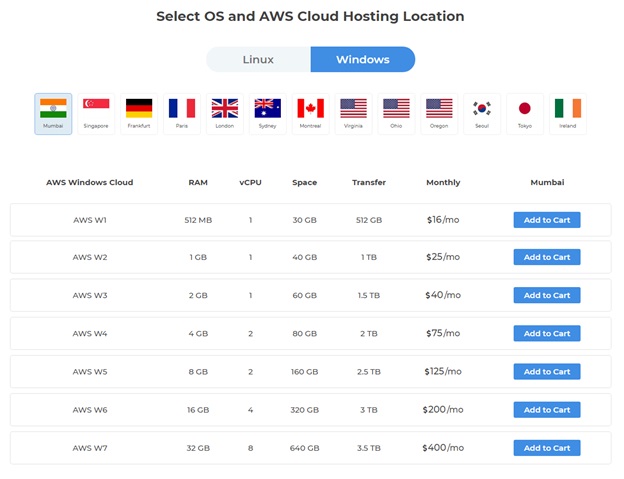 Final word
AWS cloud hosting is perfect for businesses that require scalable hosting to keep their site's performance at optimum levels. However, regulating resource consumption is a grueling process for an individual, especially if they have a business to look after.
Managed AWS cloud hosting by MilesWeb takes care of the maintenance and management of your cloud hosting. You can focus your time and energy on your work while your site is looked after in the background.
Related Posts