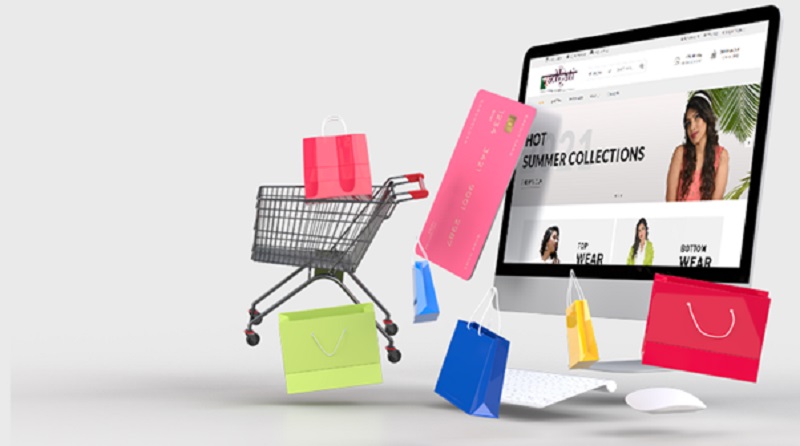 The 7 Benefits of E-commerce Websites in Canada
Obinna Osigwe | March 16, 2023 | 0 | Web Design
E-commerce web is the most effective way to generate revenue and sales for your business. It provides businesses with the opportunity to reach new customers, increase revenue and sales, improve customer satisfaction, and build brand loyalty. This article will discuss the top benefits of e-commerce websites in Canada.
The following are the top benefits of it:
Improved Customer Experience:
One of the biggest benefits of this website is its ease of use. The interface is designed to be intuitive and easy to navigate, so customers can find what they're looking for quickly. And with thousands of products available at any given time, customers will never run out of options.
Additionally, these websites are fast and convenient–they don't require any physical travel or waiting in line at checkout counters as brick-and-mortar stores do. It makes them ideal for busy people who want their shopping experience to be as smooth as possible!
Better Search Rankings:
Most e-commerce websites have search engines that allow customers to find what they're looking for quickly and easily. It is especially important for physical stores because a customer can't physically walk into every store in the mall to see what's available before deciding where to buy.
Search engines, on the other hand, provide this capability–making it easier for customers to find exactly what they need without wasting time.
Increased Sales Volume:
One of the reasons why these websites are so popular is because they make it easy for customers to shop from home. It means that retailers can have more shoppers visiting their websites at any given time–and it increased traffic leads to increased sales volume.
For example, if a customer is looking for an item on your website, they may be able to find a better price somewhere else–but if you make it easy for them to purchase the item in question right away, they are likely to buy it from you instead.
Lower Marketing Costs:
The next benefit is that e-commerce websites can help you reduce your marketing costs. The reason for this is that there are several ways in which you can market your products online at a lower cost, such as email campaigns, social media and search engine optimization (SEO).
E-mail campaigns allow you to reach a wider audience at a lower cost than traditional marketing methods like print ads or television commercials do. If someone visits an e-commerce website because they were interested in buying something specific from it, then there's no doubt that they'll open any emails sent directly from the site because these emails will be related directly to their purchase decisions!
Better Branding Opportunities:
These websites are a great way to showcase your products and services, as well as promote them to potential customers. They allow you to present your company in the best light possible, which can help build trust with new clients.
Many people search for products online before buying them in stores or over the phone. If you don't have an e-commerce site set up yet, this means that there's a lot more competition than if you did! By creating an easy-to-navigate website where users can find exactly what they want without having trouble navigating through pages of irrelevant information or advertisements (which often pop up), you'll increase sales by getting more traffic coming straight into your store instead of going elsewhere first–and hopefully spending more money while they're there!
Enhanced Data Protection Standards:
With the new data protection standards, you'll be able to encrypt customer information in a way that's more secure than ever before. It means that your customer's data will be protected from hackers and other cybercriminals who may try to steal personal information or passwords. The only ones who will be able to access this information are those with permission, such as employees within your company.
Lower Transaction Fees:
With the new data protection standards, you'll be able to reduce your transaction fees. The new rules will require online merchants to provide more transparency about how they process payments and what fees they charge customers.
It means that customers will be able to make better-informed decisions about where they shop online–and businesses like yours can attract more customers by offering lower-cost payment processing services.
Conclusion
E-commerce websites in Canada are an essential part of any business's marketing strategy. They allow companies to connect with their customers on a deeper level and build trust through personal interactions. They also help in offering convenience and greater flexibility to customers, which is especially important in today's world of digital technology.
Related Posts