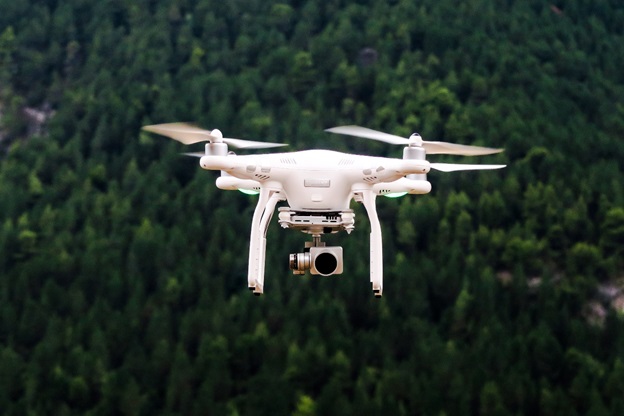 TOP 5 Green Technologies for your home
admin | August 10, 2020 | 0 | Technology
Everywhere we look today, technology is there. Green technologies are found in offices, cars, the grocery store, and in every room of our homes. Unless you're living in a cave off the grid, green technologies are everywhere around you.
Technology is making things easier in a complicated way. Green technologies are the thing that can make our home more energy efficient too, and for that, we're all grateful when we get that electric bill every month.
Air conditioning and heating are the most significant power consumers we have, with the refrigerator, clothes dryer, washing machine, and water heaters next. So, when its time to replace any of these appliances, whether you intended to or not, the replacement appliance will likely be a "smart" appliance with any level of energy options that green technology offers today.
Here is just a sample of what is out there today:
If you haven't switched to a smart thermostat yet, you're going to love what this will do for your electric bill! This may be the easiest of all green technology products to use and is relatively cheap (there are also expensive models on the market). Most smart thermostats have scheduling features that help reduce cooling and heating costs using smart programming. These programmable thermostats allow you to create a schedule for the AC or heat to turn on and at what temperature you want in the house. There are some models of smart thermostats that will "learn" the household habits and automatically adjust. This adjusting the cooling and heating makes your HVAC system more efficient and your energy bills lower.
Adding this smart device will turn your water heater into an energy-efficient appliance by learning how your household uses hot water. It will heat the water up and have it ready for your morning shower then turn it off while everyone is at school and work. No more wasting energy to keep the water hot. No need to worry about unusual hot water requirements either with the manual control this smart device has.
The Energy Efficient Refrigerator
Not only are there smart refrigerators at the top of energy efficiency, but they can be programmable too. They can play your favorite Pandora tunes, help manage your grocery list, and keep the family calendar updated with its touchscreen.
Motion-Sensitive Lighting
Motion lighting has been around for years for the exterior of homes. Today, smart technology has given us lighting products inside our homes too. No need to nag the kids about turning lights off, you can set it all up to turn off and on automatically.
Solar power has been around a few years now, but with the energy subsidies, rebates, and tax credits, harnessing the energy from the sun has become more affordable and more popular. Not only will those solar panels on the roof help your electric bill, but it is also a value add for any home. It helps the environment and improves the air quality too.
As you replaced or update these appliances in your home, they may have a higher price tag than they did 20 years ago. They also have a higher ROI if you decide to sell and in the meantime, they'll make your cost of living less expensive.
Related Posts