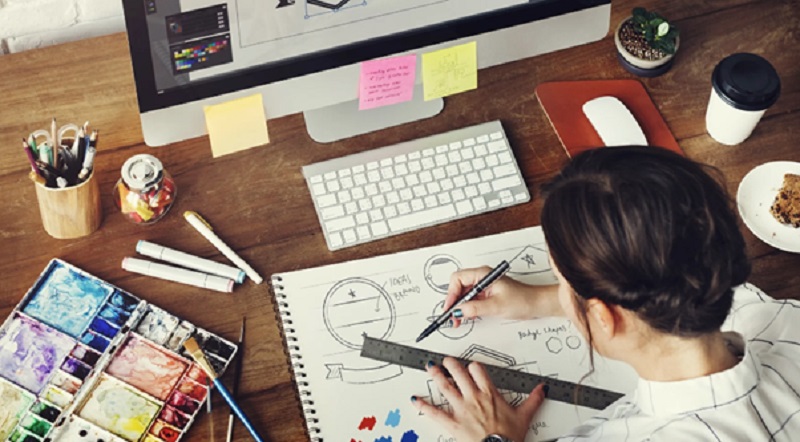 The Complete Guide to Graphic Designers and How They are Changing the Industry
Obinna Osigwe | August 25, 2022 | 0 | Graphic Design
Graphic designers in Gold Coast are responsible for creating graphics and images to communicate a message. They are required to have skills in different areas, like typography and layout, photography, illustration and more.
Graphic design is the art of visual communication. It is a process that includes the use of typography, photography and illustration, as well as graphic design principles.
How Graphic Designers Can Help With 5 Amazing Use Cases
Graphic designers are in high demand in today's world. This is because they are the ones who make things look beautiful, appealing and engaging.
They can help with 5 amazing use cases. They can design a logo for your company, create an advertisement for your products, design a brochure to promote your services, create a banner to promote an event and make a website that looks attractive and professional.
The skills required to be a successful graphic designer
There is no one formula for success as a graphic designer. There are certain skills and qualities that will help you to achieve success in this field.
First and foremost, you need to be creative. This is perhaps the most important quality for a graphic designer, as it is your creativity that will set you apart from the competition. You also need to be able to think outside the box, come up with new ideas, and see things from different perspectives.
In addition to creativity, you also need to have strong visualization skills. You need to be able to take an idea and turn it into a visual reality. This requires great attention to detail and a strong sense of aesthetics.
They also need to be good communicators. This is important for both presenting ideas to clients and collaborating with other team members.  The graphic designer must also have a strong foundation in the technical aspects of design. They must be proficient in industry-standard design software, such as Adobe Photoshop, Illustrator, and InDesign. They should also have a strong understanding of colour theory, typography, and composition.
The Different Types of Graphic Designers
There are many different types of designers, each with their own area of expertise. Here is a quick overview of some of the most common types of  designers:
– Illustrators create original artwork using a variety of mediums, including pencil, paint, and digital software.
– UX/UI designers focus on creating intuitive and user-friendly designs for websites and applications.
– Motion designers create engaging visuals for television, movies, and video games.
– Print designers create layouts for newspapers, magazines, and other print publications.
– Branding specialists develop visual identities for businesses and organizations.
No matter what type of graphic designer you are, your work can have a profound impact on the world around us.
The Role of Technology in Graphic Design
They rely on technology to create their artwork. In the past, artists used paintbrushes and pencils to create their designs. Today, designers use computers and special software to create digital art. This type of technology has changed the way designers work.
Computer-aided design (CAD) software is one of the most important tools for modern designers. This type of software allows designers to create detailed vector illustrations, 3D models, and even animation. CAD software is used to create art for everything from clothing to product packaging.
In addition to CAD software, designers also use photo-editing software to manipulate images. This type of software is used to improve the quality of photos or to change the way they look. Photo-editing software can be used to remove blemishes and add effects.
Conclusion
Graphic designers in Gold Coast are creating visual communications that convey a message to an audience. They use a variety of tools and techniques to create graphics and images that are both aesthetically pleasing and effective in conveying the desired message. Graphic design is an important part of the communications industry, and it is constantly evolving in response to new technologies and trends.
Related Posts