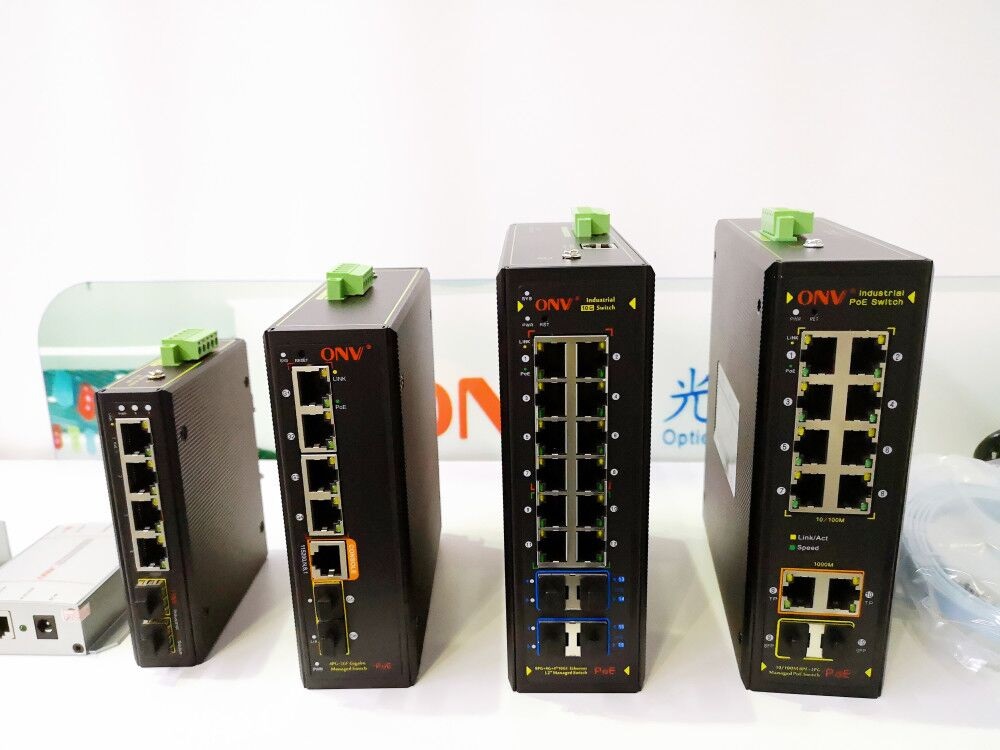 Industrial PoE Switches & Solutions
admin | September 28, 2022 | 0 | Technology
By Lucero Artemio, Senior Product Manager, Fiberroad Technology
Industrial PoE switches are an important component of your power infrastructure. You need to ensure that the power going to your equipment is secure and reliable. In addition to this, you must look for a switch that offers long-life service and support. For instance, you need to check the power requirements of your equipment, as excess power can cause it to lose its effectiveness. A high-safety PoE switch is able to provide the right amount of power to every port without over-supplying it. Not only does this reduce power wastage, but also enhances power safety.
In harsh environments, a robust industrial PoE switch is a must. These switches can withstand high electromagnetic interference and work under difficult conditions, including high-voltage. For example, industrial PoE switches can be used in traffic intersection monitoring and surveillance applications. They can also be used to connect multiple powered devices together. Industrial PoE switches also simplify cabling and device control.
Industrial PoE switches are designed to provide power and enable network communication over a single ethernet cable. These switches are ideal for industrial applications where moisture, dust, and extreme temperatures may be present. Industrial Ethernet switches are also more durable than commercial PoE switches, and are resistant to these conditions. Industrial PoE switches are typically rated for up to 10Gbps and can be used in harsh environments. Moreover, industrial PoE switches should be resistant to dirt, oil, and moisture. Choosing the right PoE switch for your industrial needs will ensure that your network remains operational.
Industrial Ethernet switches with Gigabit Ethernet
Industrial Ethernet switches with Gigabit Ethernet support offer an economical solution to high bandwidth applications. They improve data flow and eliminate bottlenecks, and are designed for long-term reliability. Industrial PoE Ethernet switches feature a variety of features, including rugged metal housing and dual SFP ports. They are also designed to withstand harsh conditions and can be used in a wide range of temperatures. These switches feature redundant DC power inputs, a DIN-rail mounting option, and plenty of safety features.
PoE switches also eliminate the need for external power supplies, additional electrical wiring, and power outlets, reducing power costs and downtime. This means you can use a single-cable solution for multiple smart devices. When it comes to industrial PoE switching, you want to go with a product that offers high-end performance and reliability. You also want to find a switch that offers rugged design for the harshest environments. You should look for one that offers a wide temperature range and has an IP30-rated metal housing. In addition, you should look for a switch that has DIN-rail mounting options and features two safe redundant DC power inputs.
DIN-rail switch
A DIN-rail PoE switch is a convenient way to connect multiple Ethernet devices. These switches centralize communications and manage the flow of data across networks, sending network packets to the devices intended to receive them. They can also identify all devices connected to the network and route traffic accordingly. This ensures the efficiency of the network. These switches are easily mounted to DIN-rails.
A DIN-rail PoE switch is the ideal solution for industrial applications. Its mounting style makes it ideal for outdoor applications. These devices can operate in harsh environments and can withstand a wide range of temperatures. Because they are DIN-rail mounted, they are convenient for installation and maintenance. These devices also support a variety of features, making them a versatile network solution.
Related Posts