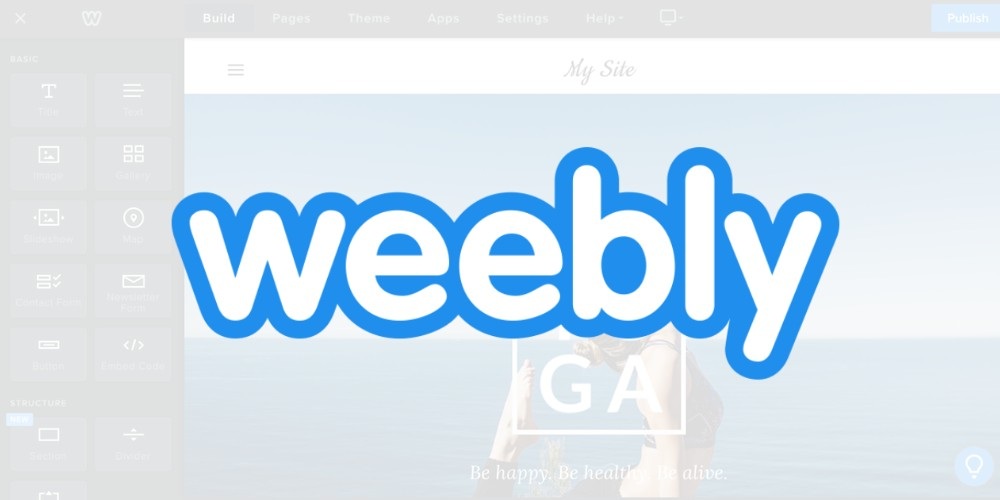 Looking closer at one of the top acclaimed website builders, Weebly
admin | May 25, 2020 | 0 | Technology
Building a website doesn't always have to ba a hard chore these days with a large number of website building possibilities online. One of the most well known names in the market for online website creators is Weebly.
Though many other companies have tried to follow in their footsteps, none of them have managed to succeed in matching their success. Let's take a look at why.
User compatability
Being a website builder for the masses means that the system needs to be user friendly, so pretty mauch anyone can use it. With over 50 million websites published through the Weebly website creator they must have achieved the right sort of level in this area.
Operating through a drag and drop system,  a website can be shuffled around countless times to meet required needs with a selection of over 40 templates. Despite the lack of choice, the options available certainly fit the bill and have proved very popular indeed.
Adding the extras
Adding additional features to a website can give it that extra sparkle over other competitors in the market. There's a good variety of apps which can easily be integrated such as emails and social media features.
As well as the apps which can be integrated, we've found in our Weebly review that the templates on the selection available are truly responsive. Meaning they respond to user interaction and can adapt the appearance of the website depending on the device being used, such as mobile phone, tablet or laptop.
Furthermore to the additional freebies on your website, Weebly also have the option to add exclusive areas to your website which can open up opportunities for subscriptions and memberships.
SEO and getting your website seen
There are many industry professionals who don't really rank Weebly for SEO capabilities, however there are some easy to use functions at page level so you can make adjustments to heighten your site's chances of ranking in online search engines.
Features such as adding ALT tags to images on your website pages and making use of headlines makes it all worth while.
As well as the all important art of SEO, Weebly can also link your site up to a Google Analytics account. This device is invaluable. Just be entering a small string of coding to your site you can use Google Anallytics to track visits to your page and gather valuable information such as which pages the visitors view after landing on your site. This is priceless, as it can tell you where your potential customers are looking.
Getting in touch
Another aspect which just requires a quick click or two, potential customers can find you and your business with ease as you enter contact forms super fast.
In addition to the usual fields like name, address etc, Weebly also have a one click system so you can facilitate Google Maps on your contact page. This is advantageous for local and distanced potential customers.
Related Posts