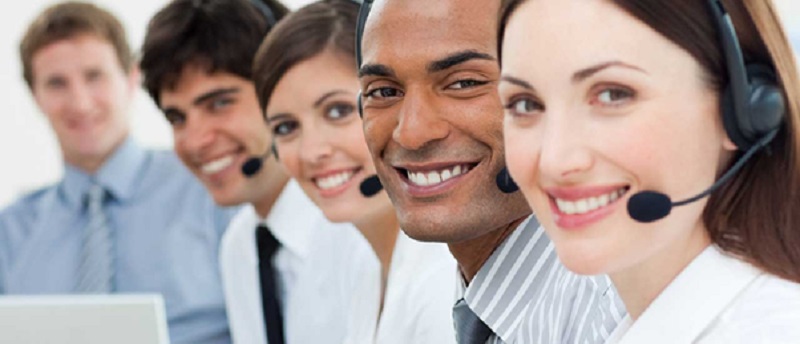 Main Reasons To Outsource Virtual Assistants in the USA
Obinna Osigwe | June 3, 2022 | 0 | Technology
You may frequently feel overwhelmed or pressed for time if you own a business. This is because there aren't always enough hours in the day to get everything done. Outsource virtual assistants in the USA can assist in resolving this issue. You can delegate chores to your virtual assistant (VA), freeing up your time to focus on other aspects of your business. Unfortunately, many business owners overlook the importance of dealing with daily administrative chores. As a result, entrepreneurs and small businesses face numerous organizational challenges. Some responsibilities are postponed, while others are simply neglected. This can result in many business-related concerns. However, with the support of virtual assistants, your business can run smoothly in the background while you focus on the big picture. Continue reading to learn about the five important benefits of hiring your own virtual assistant.
A Virtual Assistant Simplifies Your Life
Most businesses have an online presence, and this number is growing. In addition, companies are continually migrating into the online arena from social media pages to email to websites. With more happening online, there is a greater need for digital assistance!
A customer may be brilliant at email marketing but not so much at social media – this is a good chance for a virtual assistant.
A virtual assistant can make your life easier by providing services in domains where you lack competence or time. This assists the client in balancing their workload, so making their life easier.
You Will Save A Significant Amount Of Time
These activities can be time-consuming, from the daily grind of processing bills to doing profits and losses. You will, however, be able to free up some of your essential time with the help of a virtual assistant.
Time is business money. Having someone ready to manage the backend can be quite beneficial. Train your virtual assistant and show them everything you know about your business. Once you've developed a relationship and know that they know the ropes, you can focus your attention on building and operating your business.
You Can Save Money By Using Virtual Support
As a result of the phrase virtual assistant implying that they will assist you remotely, you can save a large amount of money on overhead costs. Furthermore, because most virtual assistants work from home, you won't have to pay for extra office space, coffee in the morning, or office supplies. Furthermore, because the majority are classified as contract workers, you are unlikely to be obliged to pay for costly extras such as benefits.
Productivity is Expected To Increase
Virtual assistants are in charge of things like email handling and spreadsheet maintenance. Furthermore, data entry, phone responding, and communication with vendors, clients, and payroll all contribute to greater productivity.
When you hire a dependable VA, you will have more time to focus on your firm's success. Saving time means saving money, which is a win-win situation. A good virtual assistant will also point out areas where you may be more productive and save time that you are unaware of.
Increase the Capabilities of Your Company
With flexible hours, no expensive benefits, and a focus on administrative tasks, it's simple to see how virtual hiring support could help your firm prosper. Of course, you will save money on overhead expenses, but you will also have more time to focus on your company's big picture and goals.
Flexibility
When looking for a virtual assistant, look for someone who can contact you outside of typical working hours.
If your virtual assistant works from home, they are more likely to be "on-call" for you, even if it means answering a late-night phone call or replying to an email at 3 a.m. This adaptability is especially important if you run a fast-paced company and need someone who can do things quickly.
A virtual assistant will assist you in saving time, money, and stress. You'll also receive a fresh perspective on your company and any problems.
Related Posts