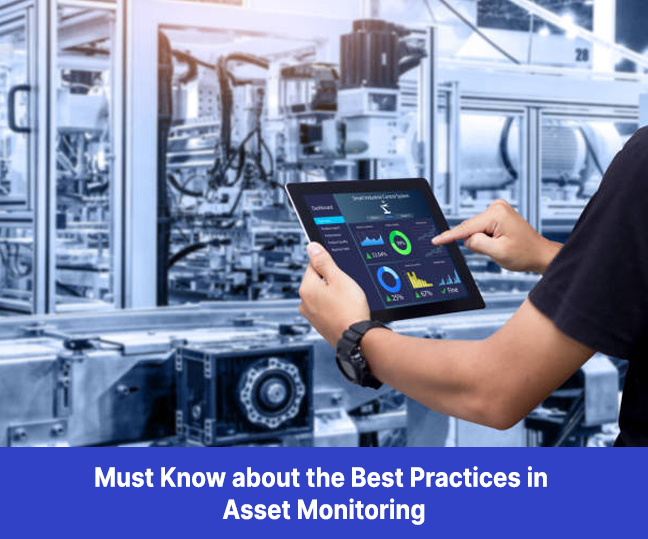 Must Know about the Best Practices in Asset Monitoring
Obinna Osigwe | July 20, 2022 | 0 | Technology
An organization can own a variety of assets over time that reap monetary benefits along its life cycle. The practice of spotting and acquiring an asset like this, followed by its maintenance and sometimes even its trading, is called Asset Management.
Asset Management is a strategized task. Hence, managers must be vigilant in identifying investment domains with maximum chances of increasing the total organizational wealth over time.
Naturally, the final goal of asset management is to increase the return on investment for the investor.
Since this requires following and studying tons of different metrics together, experts believe asset management is fruitful when it's supported by automation software like fixed assets management software, IT asset management software, etc.
In this blog, we will try and understand the types and current best practices in asset management.
Types of Asset Management
Here are three primary types of asset management.
●      Physical Asset Management
Physical asset management is all about understanding the operations of physical assets purchased by the company. It involves studying their workflow and possible transition between different use cases.
It is also termed as fixed asset management, a field that is greatly influenced by automation. The fixed asset management software market size is expected to reach USD 5.2 billion by 2024.
●      Contractual Compliance
Intangible and abstract assets like IT items, labor contracts, intellect, etc., need to be managed effectively for the efficient working of a company.
Tracking and monitoring of such assets are called Contractual Compliance.
●      Public Asset Management
Public asset management is generallyan ongoing large-scale project where the monitoring of assets is done on behalf of the taxpayers.
This includes resources comprising infrastructure as well as non-infrastructural intangible public assets.
The Best Asset Management Techniques for Your Company
Here are five best practices for asset management.
1.    Create An Inventory of Your Assets
Unless you have indexed your assets by creating an inventory, it will always be difficult for you to track them. Creating an inventory of your available assets does require some labor and time.
However, the investment indeed reaps benefits in the long run, provided that you maintain accuracy and keep it complete.
Creating an asset inventory enriches your database with pivotal information like equipment condition, age, maintenance status, etc.
2.    Compute Life-Cycle Costs
For effective asset management, having a precise estimate of the cost incurred by onboarding a particular asset is always helpful.
By computing effective life cycle costs of your assets, the management can make better decisions to keep the recurring and non-recurring expenditures on those assets at bay.
The formula for computing life cycle cost is:
LCC = Purchase Costs + Lifetime Maintenance Costs + Lifetime Operating Costs + Financing Costs + Depreciation Costs + End of Life Costs – Residual Value
3.    Determine Asset Value and Set Levels of Service
Determining the value of an asset based on the current stage in its life cycle is an essential step in asset management.
However, not just the current condition of the asset but the future predictions of how much it can contribute towards the larger cause should be taken into account while determining the asset value.
Depending on this, the asset should be traded, or the service that can be extracted from it should be capped.
4.    Predict Asset Maintenance
Predictive maintenance revolutionizes every aspect of business, and asset management is no different.
Asset Management software leverages the benefits of Artificial Intelligence and Machine Learning to suggest the maintenance schedules for any asset based on its current status and health.
5.    Automate As Much As Possible
As discussed before, automation is essential for effective Asset Management.
Aspects like data gathering and reporting need to be automated so that the managers can only focus on strategizing and not data collection alone.
Other benefits of automation like reducing chances of errors and expediting processes are also there.
Why is Infraon the Best Choice For Asset Management Solutions?
Infraon offers a comprehensive Asset Management solution that covers physical as well as contractual assets possessed by a company.
We use business intelligence, Zero trust network access, machine learning, etc., at the core of our services to ensure that the outcomes are always spot-on. To know more about what we offer, contact Infraon today.
The Last Note
Fixed asset management, IT Asset Management, SLA Management, etc. These are essential aspects of monitoring your assets closely and using them to their maximum potential.
Companies like Infraon make life easier for asset managers by completely automating data collection, visualization, and visualization.
So, bring an asset software management company on board, and enjoy the benefits of asset management seamlessly.
Related Posts