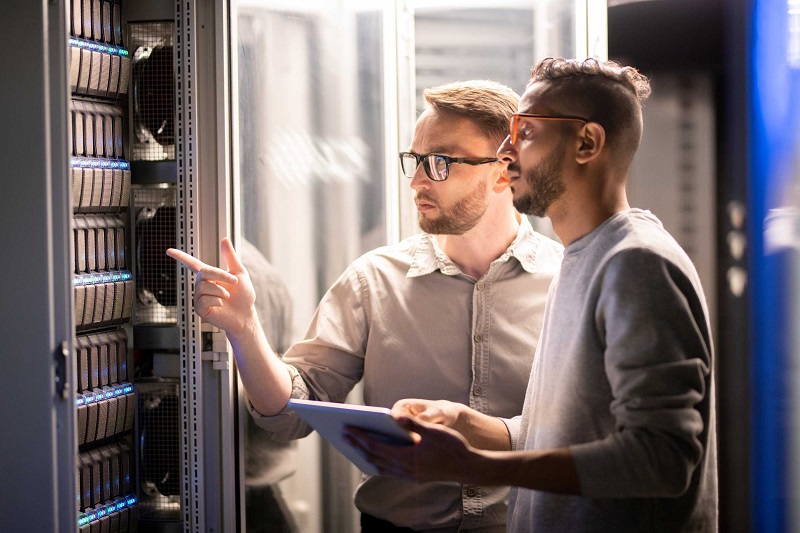 What to Consider when Choosing Between Managed and Co-Managed IT Setups
Obinna Osigwe | January 18, 2023 | 0 | Technology
The extensive technological advancements in recent decades have completely shifted various business landscapes. Numerous labor-intensive tasks are automated, allowing companies to save time and money and use it for other business-critical activities. 
But despite the benefits organizations can reap from modern technology, most entrepreneurs and stakeholders often need help managing the system. This is especially true for small and medium enterprises (SMEs) who want to use their time to handle other essential tasks. And one standard solution to solve this is by partnering with a managed IT services provider (MSP) that can help maintain the infrastructure. 
MSPs commonly offer two types of setups to their clients, managed and co-managed IT. In a co-managed environment, MSPs works with in-house IT staff to manage the technology used by the institution. Meanwhile, managed IT is the setup where the MSP controls the organization's IT system and infrastructure. 
Although both can significantly help firms manage their IT systems, entrepreneurs must know the factors they must consider in which setup they would implement. And one of the main things to consider when choosing between the two is the cost. Managed IT is often costlier as the MSP fully supports the system. Meanwhile, co-managed IT is a cost-effective option as the business retains some control over the infrastructure.
Control is another factor to consider when choosing between managed and co-managed IT. Managed IT is a worthy investment if you are comfortable with a third-party firm handling your IT network. But if you want control over the infrastructure, you can go with co-managed IT.
It would help if you also looked at scalability when choosing between the two. A managed IT setup usually has a fixed level of support offered by the MSP. On the other hand, co-managed IT is considered more scalable and flexible as it is often presented on a pay-as-you-go basis. 
If you are looking for a trusted provider of managed IT support in Orlando, then Cyber Command is for you. We help our clients streamline their IT operations with innovative solutions, helping boost productivity in the workplace. Contact us now by emailing info@cybercommand.com or calling our live phone support at (407) 587-0089. 
Related Posts