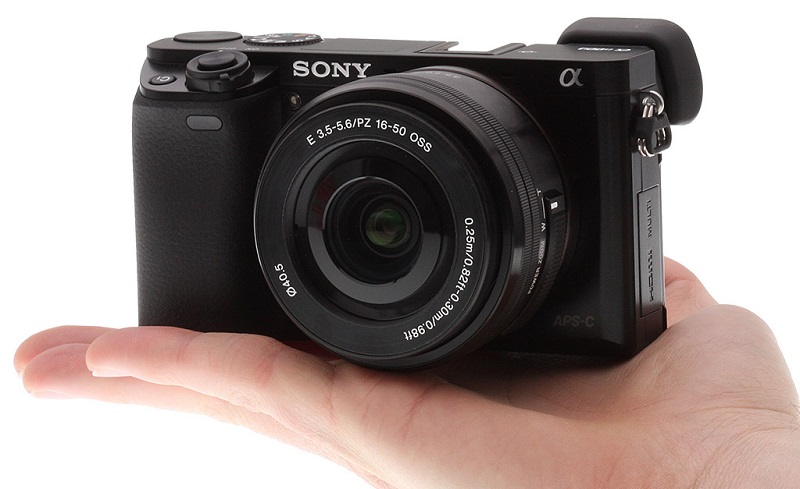 What is the best camera for beginners?
admin | September 7, 2020 | 0 | Gadgets
Photography is such a versatile modality and serves different audiences with different profiles that there is no definitive answer to this question. The best camera for beginners will vary according to your need and how much you are willing to invest. There is a huge catalog of camera models available on the market with different specifications, features, and prices. Here we list a series of professional cameras that can help you get started with photography.
DSLR cameras: is it perfect for you?
Known for its quality images, DSLRs (Digital Single-Lens Reflex) can be a good camera option for a novice photographer, especially for those who want to invest a little more and intend to study or work in the area precisely because the DSLRs have several customizable settings such as focus, distance and ISO, besides having the possibility of interchangeable lenses. With a robust size and many professional features, it is not the most recommended for those who just want a good camera to click on trips. There are options for travel cameras that are lighter and maintain quality, such as Sony a6000, a6300, and a6500.
Mirror less Cameras: a lightweight option –
The Mirror less type cameras are those that do not have the central mirror that takes the image to the display, causing the novice photographer see the picture being clicked through the LCD screen or a viewfinder in the more advanced cameras, making much lighter and more compact than DSLR. Bringing professional quality, mirror less cameras are also capable of changing lenses besides having manual features. Today on the market, there are mirror-less cameras as powerful as DSLR's. In wedding photography, many photographers migrated to Mirror less by SONY, due to the convenience of having a lighter material to work with. It would be better if you go through a complete Sony a6000 review to know more on this topic. Mirror less cameras are also recommended for those novice photographers who want a quality camera just to record their travels.
Instant Cameras: compact, but less specifications –
Very compact, with models on the market reaching a weight of up to 300g, instant cameras are those that need photographic film and the photo is printed right after the click. Because they are lighter, more compact than the most professional cameras and have a very limited number of features and adjustments, the instant camera is recommended only for that novice photographer who wants to give a different touch and a retro look to their photos when traveling and in other special moments.
Sport or Action Cameras: for live users –
Besides configuring an evolution in the field of photography, action cameras are the most recent of all on the list and have become very popular today. With the high demand for these devices, there are currently several models on the market, with more modern specifications and with greater resistance to falls, water and dust. It is recommended for those beginning photographers who will make their clicks in unusual places and situations.
Best cameras for taking travel photos –
For those who want to record the special moments of that incredible trip, it is necessary to consider some factors that go beyond specifications and price, such as weight and size. When choosing the ideal camera for your trip, invest in compact or mirror-less models, which deliver a great result at the time of the click and are usually lighter and can facilitate transport. The Sony a6000 brings powerful, clear, sharp and noise-free HD images with 11 fps continuous shooting. With 24.3 MP, this camera delivers fast autofocus, as well as containing wireless connectivity such as Wi-Fi and NFC. 3 inch tilting LCD let you see the crystal clear images.
Related Posts